---

Last updated : 18th November 2000
Latest news on video releases here.
---
Video Gems and Pyramid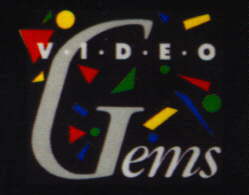 A small British company called Video Gems (referred to as 'VG' from now on) began releasing videos from The Professionals in 1993 with a new tape (ie two episodes) approximately every six weeks. From late 1994, however, VG started to get into financial difficulties and releases became much less frequent. Eventually, however, they managed to release 31 episodes in all.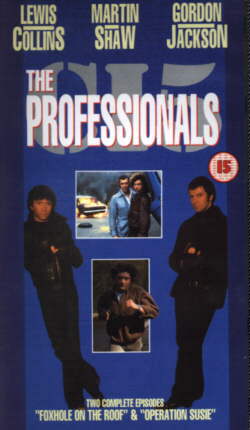 However they were never terribly good at advertising their products (they also released a few episodes from series such as Special Branch, The New Avengers, The Sweeney, Dempsey and Makepeace, etc) and the difficulty in obtaining release rights are two factors which would appear to have led to the company collapsing in April 1996.
VG's release of the 'Klansmen' episode was only ever available through the now-defuinct Woolworths chainstore and in extremely limited numbers in WH Smith.
In the mid-1980's Polygram released six episodes – including 'A Man Called Quinn' and 'No Stone', neither of which VG were able to release. Obviously as these tapes are from so long ago, even if you manage to find them, they will probably be fairly worn out by now!
Note, despite VG claiming the episodes to be uncut, this is certainly not true of many episodes. In most cases there appears to be between ten and twenty seconds missing, by far the worst offender is 'Man without a Past' which has had a good minute-and-a-half docked from it. In this episode Rod Culbertson played near-psychopathic Arthur Pendle, who is uncontrollably violent at times. Some of his scenes were cut for the original UK transmission and this version was the one that VG was landed with.
A couple of seconds from the final fight scene in 'Backtrack' was chopped, too. Thanks to Jan Adlington for drawing my attention to these two.
Just prior to the main titles in 'Private Madness, Public Danger', the character of Susan Fenton is to be seen taking drugs from Nesbitt and shooting up. This scene was removed from UK television repeats from 1979 onwards and, again, was the version issued by VG. Thanks to Karen Kauffman for spotting that one!
VG didn't deliberately choose to release edited stories, it just happened that the only copies they could use were already edited.
Here, then, is a complete list of Professionals videos from Video Gems.>
The series number from which each episode came is given in brackets. For example 'The Rack' was from series two, hence 'The Rack' (II).
Note only volumes 1, 2, 3 and 5 actually have a volume number printed on the cover! Although the tapes can be found in US and Canadian stores (in NTSC format) I believe these to be pirate copies.
Fan Jim Harpur has an unusual tape: although at first glance the cover purports it to be Video Gems' tape R1604, 'Backtrack' & 'Mixed Doubles', Jim's tape also sports a cover sticker stating "WR1604. Approximately 3 1/2 hours of Action. Includes 2 Bonus Episodes: 'Old Dogs New Tricks' (sic) & 'The Rack'. Exclusive to WH Smith". Cheers, Jim!
Also available, but very rare, from VG was a Box Set of tapes containing the first six episodes from the first season plus 'Klansmen'.
Some people have complained that the picture quality on the VG tapes is not as good as it should be. My opinion is that although it would be great to see earlier generation master copies used, the tapes as they stand are quite acceptable.
Some of you may come across a catalogue listing for a tape containing the episodes 'A Stirring of Dust' and 'Not A Very Civil Civil Servant'. Video Gems tried on at least four separate occasions to get this released. In March 1996 they announced a new release date of May – but, of course, they had gone bust by April. Interestingly a cover design was made available, though as VG tended to have their covers made up well in advance of the actual release of the tapes, I can fully understand why this has happened.
A company called Pyramid released six single-episode tapes for £4 each – but these were simply licensed from VG and, consequently, include no episode that wasn't already available. This, of course, meant that when VG folded, Pyramid's stocks soon dried up as well. I have listed these, too. Many thanks indeed to Darren Schroeder for information on these. Here are the Pyramid tapes:
---
Reel Entertainment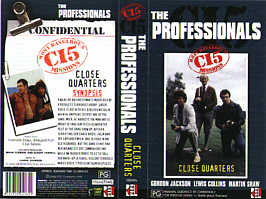 There are also some single-episode vids available from an Australian company called Reel Entertainment (Oddfellows Hall, 2 Nicholson Street, Balmain, New South Wales 2042. Tel + 61 02 95559269, Fax + 61 02 98106993). However these appear to be "pirate", though they were openly on sale in Oz high-street stores. The pic and sound quality on these tapes is reported to be rather poor. (Thanks to Chris Bryant, George Dijungl, Laura Farrell, Tim Both, Peter Kepa):
---
Guild Home Video
It's worth noting that as far back as the early mid-1980's episodes were being released to the domestic video market. The following tapes were issued by UK company Guild Home Video:–
Significantly the first two volumes were also issued in the United States but as rental-only releases (though inevitably most copies would have found their way to bargain bins eventually). These are the only videocassettes to have ever received LEGITIMATE Stateside release. (Thanks to Phil Badertscher)
---
Video Collection International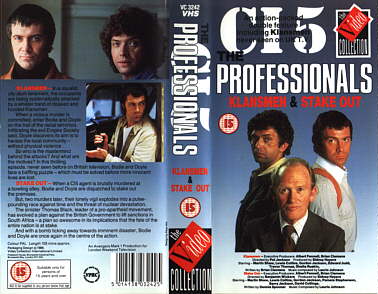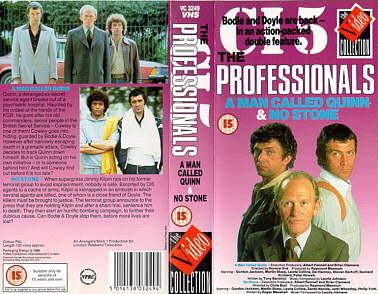 Russ McMillan and Ian Richardson kindly informed me of the following PAL format cassettes from Video Collection International Ltd, released in 1988. Despite the "International" tag, these were only issued in the UK:
Interestingly the version of Private Madness here is full-length – ie it contains the scene of Susan Fenton shooting up – but the title sequence is missing!?!. Thanks to DanaJeanne Norris for info!
Images reproduced by kind permission of VCI – many thanks to their webmaster, Luke Keen, for assistance!
---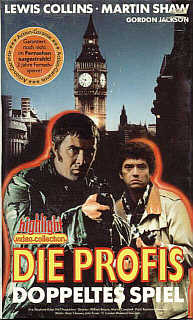 Selected episodes from the series were also issued on rental-only tapes in some countries. For example in 1986 West Germany's Highlight Video Collection issued at least seven two-episode cassettes under the title "Die Profis". The audio is in German, obviously dubbed by other actors. The following table and the cover scan are kindly submitted by Alison Hall.
Marco Lang kindly informs me that the episodes on these tapes were ones that were never broadcast by Germany's ZDF as they apparently deemed them too violent or politically controversial for transmission. Also the second episode of each tape includes some dialogue which makes references to the preceding story.
---
It would be unfair not to include the following:
'The Bullshitters' by The Comic Strip, released through Channel Four Television. Code 086 482 3. A rip-roaring adventure involving kidnapping, international terrorism, gunfights, fast cars, even faster buses, Bonehead, Foyle, Commander Jackson and the rest of DI5!
Finally, in 1990 Kaleidoscope released a video entitled "An Afternoon With Brian Clemens". This takes the form of an interview with the great man – Dave Rogers asks the questions. Brian talks at length about most of the TV shows he has contributed to over the years and there are clips from all of these – including the original title sequence for The Professionals. As you might expect, there is a mass of info for The Avengers and New Avengers. Sadly the video is no longer available - not sure how easy it would be to track down a second-hand copy. (Thanks to Werner Schmitz)


---
Clearly the videos listed here are getting hard to come by. However you could try BlackStar's Video Hunt service to help you track down deleted vids. I haven't used it myself but I'm told by other fans that it is quite effective.


---
Latest news on video releases has now been moved to it's own page