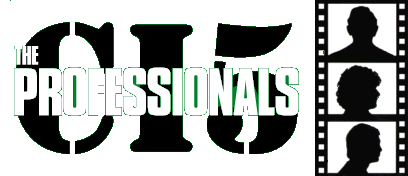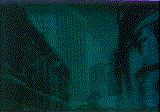 Last Site Update: 30th December 2017
Hi and welcome to the site dedicated to the brilliant, controversial, fast-paced, infamous, hard-hitting, all-action, explosive, long-running cult British crime-action-drama The Professionals. (Phew!)
The aim of the site is to provide the 'ultimate', most comprehensive online reference source for the show. To that end I remain deeply indebted to many of the show's fans and those directly connected with the show for the vast quantities of information I have received!
The views expressed here are independent and not necessarily shared by London Weekend Television, Mark 1 Productions or David Wickes Television. However Mark 1's joint directors Brian Clemens and Laurie Johnson have kindly taken notice and given the site their seal of approval – hence the "Authorised" tag! I remain deeply indebted to Brian and Laurie's "archivist" and fellow fan, Dave Rogers!
---
Dates of last update given in brackets. A highlighted title indicates that its page has been updated very recently.

New recruits should start here! A detailed examination of the show covering its creation, selection of the actors, the main characters, key episodes, production values and, of course, the behind-the-scenes debacles! Plus a quick look at other similar shows. [28th November 2013]
---

Harefield Grove: the original location for CI5's base. [9th April 2006]
---

A Frequently Asked Questions list for the show. [26th January 2002]
---

An Episode Guide [1st August 2016], the original & second title sequences [5 Oct 2014], actual Production Order [20 Mar 2014] and an in-depth examination of the infamous 'Klansmen' episode. [3 May 1998]
---

Details of the new (from 2014) DVD, BluRay and iTunes releases from Network On Air [19th March 2014]
---

An in-depth look at how the BBC have transformed the series into superior quality and High Definition [16th April 2014]
---

News, thoughts and comments on the latest events in the world of The Professionals, Martin Shaw and Lewis Collins. [30th December 2017]
---

A log of additions, changes and corrections to the site. If you are a regular visitor, you may find this one helpful. [9th November 2014]
---

Images of the actors from both on and off the Professionals filmset. [5th October 2014]
---

Professionals-related quotes from the actors, crew and critics. [7th February 2014]
---

A guide to the 1997 series CI5: The New Professionals [3 Apr 2000], your views on it [3 Apr 2000], short bios of the stars [22 Sep 2001] and an interview with the show's producer, David Wickes. [13th November 1999]
---

A rundown on the main cars used throughout the series. [1st June 2005]
---

Weapons, wristwatches and comms devices used in the series. [21st May 2005]
---

London Postcard Company [10th October 1999], Printed Matter [21 Sep 1999], New book by Bob Rocca [20 May 2009], Toys, games, etc. [29th January 2000], Musical Items [23rd October 2008]
---

Biogs and screen appearances for Lewis [28th Nov 2013], Gordon [21st April 2006], Martin [23rd December 2005], Steve Alder [7 Jun 2004], Bridget Brice [1 Sept 2002], Trevor Adams [23 Dec 2005]
---

Details of older DVD and video releases. Contender DVD [1 Sep 2005], Contender Video [10 Jan 2000], Video Gems and others. [18 Nov 2000], Issues for non-UK fans. [16 Feb 2002]
---

A few other WWW sites for The Professionals and similar shows. [27th January 2002]
---

Please don't ignore this section - it contains some useful info as well! [24th December 1997]
---

Dave
---
Please note these pages are ©1996 Dave Matthews.
Any unauthorised use of any of the original content is prohibited by international law.
---
Except where otherwise stated, all logos and images are copyright Mark 1 Productions, by kind courtesy, permission and assistance of Brian Clemens and Dave Rogers.
---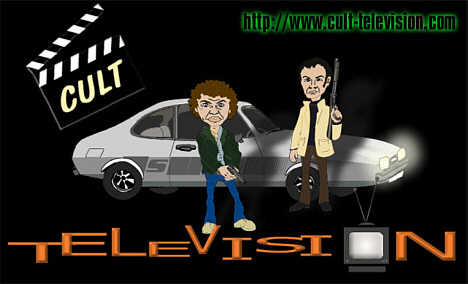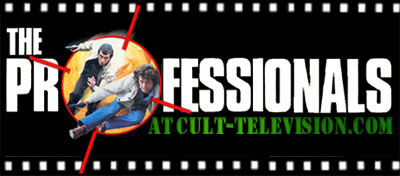 Images used by kind permission of James Pimentel-Pinto