---

Last updated : 10th January 2000
Video covers reproduced by kind permission of Richard Bridgwood with kind assistance of Dean Harmer.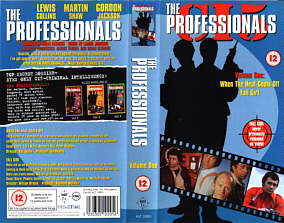 Despite the folding of Video Gems in 1996 (having released 31 episodes), interest in the series continued to climb in the UK and another company, Contender Video came to the rescue, eventually (re-)issuing all 57 stories on its Kult TV label.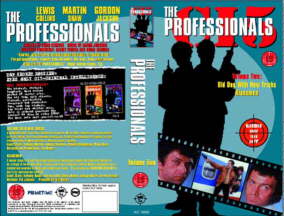 Up until October 1998 the tapes contained the standard two eps per tape. From then on, there were three, each one accompanied by a picture postcard from the London Postcard Company.
The later cassettes also offered a higher standard of picture quality, newly-created prints having been created by British Independent Television Enterprises ("BRITE"), who had transferred all episodes to digital "D2" tape from an old set of LWT prints. To be clear on the matter, though, they had not been remastered as such but simply transferred to digital tape and cleaned up a bit. Whatever – the results were superb for most episodes. The only notable exception was 'The Madness of Mickey Hamilton', for which it looked as though LWT's "source" print was very battered indeed!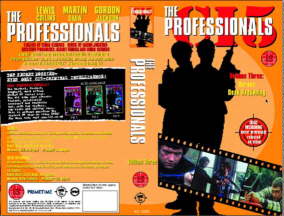 Despite VG's claims of "complete episodes", in fact some of their tapes were slightly shorter than the proper fifty-plus minutes (most notably 'Man Without a Past' which, as far as I'm aware, has never been seen uncut on UK terrestrial television). The version Contender released certainly restored missing scenes. However due to a mix-up at BRITE, Contender's original release of 'Hunter/Hunted' lost much footage – Contender later re-issued the full-length version of this episode. Also, in a startling (and very worrying) twist, the British Board of Film Classification demanded a slight cut in 'A Hiding to Nothing' – see note below.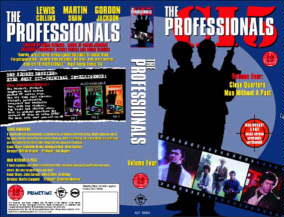 Contender followed up these releases with DVD versions in 2002.
Anybody who watched the Granada Plus repeats will have noticed strange anomalies with the title sequence in the first-season episodes: they all had the later version except 'When the Heat Cools Off' for some reason. And the first two episodes had the Cowley voice-over yet with the later titles. Well unfortunately this is how BRITE have produced the fresh versions of the episodes, so we are stuck with them. Contender did consider using the master copies from Mark 1 Productions, which appear to contain the episodes in their original format, but unfortunately some of them turned out to be in pretty poor condition. A shame, really, as I think it would have been great to have seen at least one first-season episode with the original titles, logos, etc.
Although BRITE claimed their episodes were uncut, this is certainly not the case for 'Hunter/Hunted'. The entire pre-titles scene and an exciting motorway chase sequence were missing. The scissor job appears to have happened several years ago when LWT were "preparing" (ie editing down!) episodes for a repeat run and somehow this version erroneously found its way into BRITE's archive.
Unfortunately Contender accepted this copy in good faith and this is the version featured on volume five. BRITE eventually admitted their mistake and uncovered a full-length copy at LWT and transferred it to D2 digital tape. Contender re-issued the episode in mid-2000.
---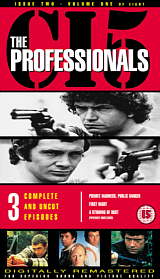 Subsequent releases contained three episodes, had a new cover design (as pictured here) and, as mentioned above, include cards from the London Postcard Company.